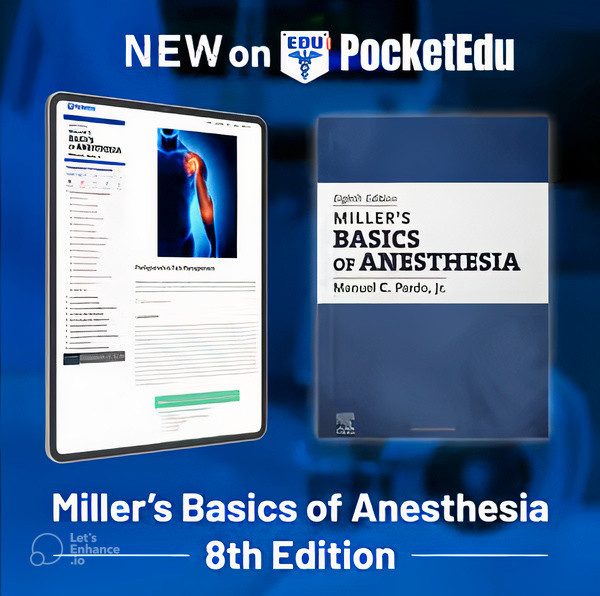 NEW: Basics of Anesthesia - 8th Edition by Miller.
We're continuously evolving in our commitment to providing the most pertinent and up-to-date educational materials. Just released on PocketEdu: Basics of Anesthesia - 8th Edition by Miller.
Authored under the experienced editorial leadership of Dr. Manuel Pardo, Jr., renowned in anesthesiology, this latest edition provides an in-depth discussion of basic principles and the most recent advances in anesthesia. This edition has been updated to encompass not only essential knowledge but also the latest discoveries and methodologies that are reshaping the field of anesthesia, including clinician well-being, perioperative point-of-care ultrasound, the environmental impact of anesthetics, and perioperative medicine.
The Basics of Anesthesia remains the first educational resource for current and aspiring anesthesia practitioners. Plus, it's an invaluable tool for individuals undergoing maintenance of certification or recertification.
The rationale behind the Basics of Anesthesia is that conventional approaches to assessing and administering anesthesia can be further improved. This book covers Modern anesthesia techniques leading to substantial improvements in safety, accuracy, and patient comfort. By embracing these breakthroughs, anesthesia becomes more regulated and foreseeable, ultimately leading to improved patient outcomes.
Discover how these modern techniques are impacting the current anesthesia practice, and revolutionize your learning experience in the process. Get the Basics of Anesthesia on PocketEdu!